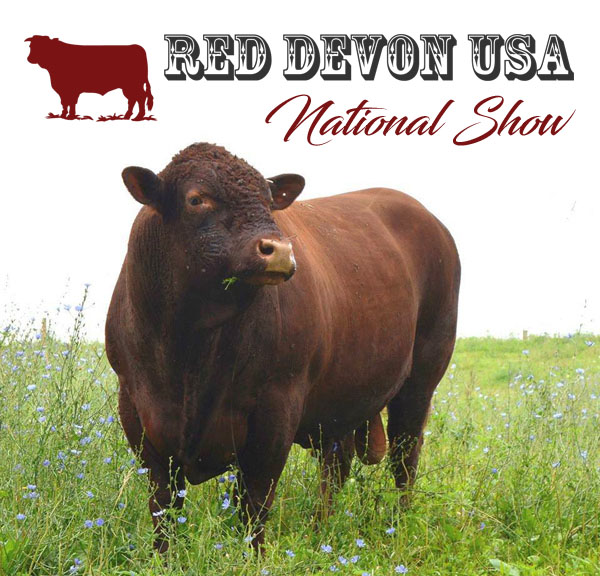 Growing a Grass Fed
          Future in a Changing World


2021 Annual Event & Meeting
Attention all members of Red Devon USA and outside participants. This year's annual event will be hosted by David Fell of Abiding Acres on Friday September 24, 2021 and Saturday September 25,2021. The located is in Delavan Wisconsin. Along with David Fell hosting Jamie Hostetler and Sheldon Heddings will also have animals on display.
We have been working diligently with David and co-hosts to make a great weekend in Wisconsin. Hotel arrangement can be made at Harbor Shores on Lake Geneva.
How your guests can book:
1. Hotel Website at
www.harborshoreslg.com
2. Call us direct at 262-248-9181 or 888-746-7371
Please be sure to use your special group rate code: REDDEVON
*** Please be advised, you must book using the link above or on the Harbor Shores on Lake Geneva website directly, the special rate code will not work on any other booking site.
Reservations need to be made in the month of July in order to get the discounted rate and assure availability. Our activities will begin on Friday and conclude Saturday at 3:30. If you have any questions please contact A.J. O'Neil, event chair.
Friday September 24, 2021
9 – 11am Brunch at hotel or local restaurant (gathering of friends, meeting new faces)
At David Fell's location 5411 State Road 50, Delavan WI 53115
12:00 – 12:45 pm Presentation from Forage Specialist
1:00-1:45 pm Bob VanKirk of 4 Seasons Farm "Devon Registration"
2:00 – 3:00 pm Anne Derosie of Adventureland Devons "History of Devons"
3:00 – 3:45 pm David Fell of Abiding Acres "Herd improvement / Whole Herd Reporting"
6:00 – 8:00 pm (@ Lake Lawn Resort) Annual Banquet including Annual Meeting


Saturday September 25, 2021
9:00 – 10:00 am Jamie, Sheldon, David – Introductory to each farmer's herd, management techniques, specialty, & reasons for love of Devon cattle
10:15 – 11:30 am Jeremy Engh of Lakota Ranch PowerPoint presentation
12:00 - 1:00 pm Lunch (provided)
1:00 – 2:00 pm Pasture Walk of Abiding Acres (pasture management style)
2:00 – 3:30 pm Herd Evaluation Ringside with Jeremy Engh


Our tentative schedule is subject to change based on availability of speakers and any unforeseen delays.